Long Beach local business
No hassle – no hidden fees – simple contracts
No wait – fast delivery – fast pickup
Customer friendly experienced staff
Call us now at 562-850-1470
Check our reviews for referrals
Green company focused on recycling
Spring cleaning is a time-honored tradition—a time to clear out the old and welcome in the new. It's the perfect time to declutter your home, garage, and yard of things you no longer need or use. One of the best ways to do that is by renting a dumpster for spring cleaning.
Why rent a spring cleaning dumpster?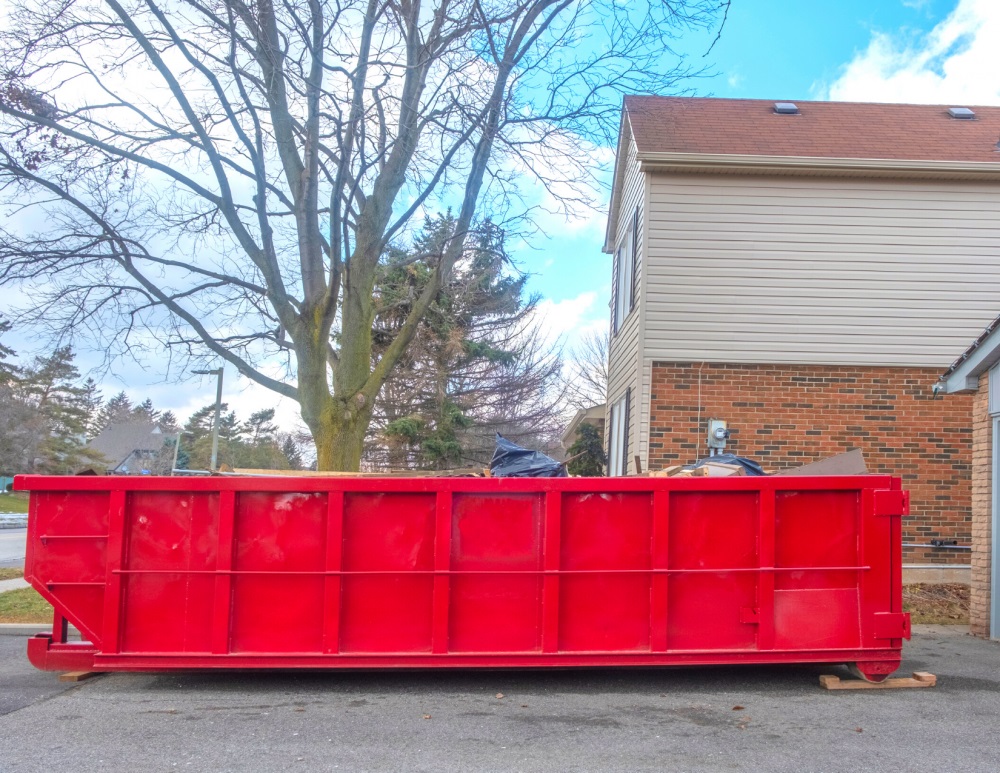 Decluttering made easy
Spring cleaning is all about decluttering your space, but it's often easier said than done. When you have a dumpster right outside your door, getting rid of things you no longer need becomes a breeze. No more sorting through piles of junk or making multiple trips to the dump; you can simply toss everything into the dumpster and let the rental company take care of the rest.
Time-Saving
Sorting through your possessions and deciding what to keep, donate, or throw away can take a lot of time. With a dumpster rental, you can save yourself the time and hassle of multiple trips to the dump or donation centers. This means you can get everything done in one go, freeing up your time for other spring cleaning tasks.
Eco-Friendly Option
Spring cleaning can produce a lot of waste, from old furniture and appliances to yard debris and household junk. Renting a dumpster ensures that your waste is disposed of properly, minimizing your impact on the environment. Dumpster rental companies will often recycle or donate items that are still in good condition, ensuring that they don't end up in landfills.
What to Look for When Renting a Spring Cleaning Dumpster
Size
Dumpsters come in various sizes, and it's important to choose the right one for your needs. Consider the amount of clutter you have to dispose of and choose a dumpster that will accommodate everything. A 10-yard dumpster is ideal for small to medium-sized spring cleaning projects, while a 20-yard dumpster is better for larger projects or those involving bulky items.
Rental Period
Most dumpster rental companies will offer a rental period of anywhere from three to seven days. Be sure to choose a rental period that gives you enough time to complete your spring cleaning project without rushing. If you need more time, some companies will allow you to extend your rental period for an additional fee.
Cost
The cost of renting a spring cleaning dumpster will vary depending on the size of the dumpster, the rental period, and your location. Shop around and get quotes from different rental companies to ensure you're getting the best price for your needs. Don't forget to ask about any additional fees, such as delivery or disposal fees.
Tips for Getting the Most Out of Your Rental
Plan Ahead
Before your dumpster rental arrives, take the time to plan your spring cleaning project. Make a list of everything you need to declutter and sort items into piles for donation, recycling, and trash. This will save you time when it comes to filling up the dumpster and ensure that everything is disposed of properly.
Maximize Space
When filling up your dumpster, be sure to make the most of the space available. Break down large items such as furniture and appliances and stack them neatly to maximize space. This will ensure that you can fit everything you need to dispose of into the dumpster.
Follow the rules
Dumpster rental companies have rules and regulations when it comes to what you can and can't dispose of in their dumpsters. Be sure to follow these rules to avoid any additional fees or penalties. Most companies will not allow hazardous materials such as chemicals or batteries.
Renting a spring cleaning dumpster can be a game-changer when it comes to decluttering your home, garage, or yard. It's a time-saving, eco-friendly option that makes getting rid of unwanted items easy and hassle-free. When renting a dumpster, it's important to consider the size, rental period, and cost to ensure that you're getting the best deal for your needs. With a little bit of planning and organization, you can maximize the space in your dumpster and dispose of everything properly, following the rules set by the rental company. Whether you're tackling a small or large spring cleaning project, renting a dumpster can make the process smoother and more efficient. At Long Beach Dumpster Rentals HQ, we offer a variety of sizes to accommodate your needs, and our team is always ready to help you make the most of your rental. Contact us today to get started on your spring cleaning project.
Long Beach local business
No hassle – no hidden fees – simple contracts
No wait – fast delivery – fast pickup
Customer friendly experienced staff
Call us now at 562-850-1470
Check our reviews for referrals
Green company focused on recycling